NEW! Brushed Wool Neck Scarf: Modern Tartan.Only $30.00

Fergusson License Plate, Color: Modern Tartan. Only $19.00

Fergusson Mouse Pad – Tartan & Crest, Color: Modern Tartan.
Only $12.50

Fergusson Sports Water Bottle,
Color: Modern Tartan.
Only $19.00

Clan History (Fergusson) Only $6.00

Tee Shirt – Long Sleeve,

Color: Natural, Size: L XL 3X.
Oringally $16.00
Close Out! $9.95


Button-Down Denim Classic Long Sleeve – Embroidered – Light Blue Only
Only $45.00

Button-Down Denim Classic Long Sleeve – Embroidered – Dark Blue Only

CLOSE OUT

Only $38.95

Ferguson Tartan Tie: Specify Modern, Ancient, or Weathered
Only $26.50

(Compare at $28 or more at the Games)

SALE!
Fergusson crest ball point pens.

5 for $4.20

10 for $6.50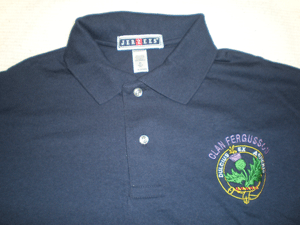 Polo Shirt,
Color: Navy, Size: M 2XL.
Only $30.00

Fergusson Post Card – Features Clan Crest, Motto
10 Pack for $4.50
Tee Shirt,
Color: Light Blue or Navy,
Size: M L XL
Only $12.00
Color Navy
Color Light Blue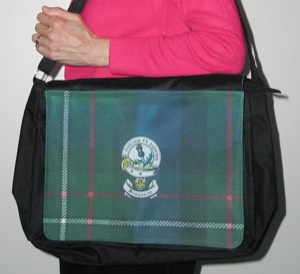 NEW!
Canvas Shoulder Bag
Only 39.00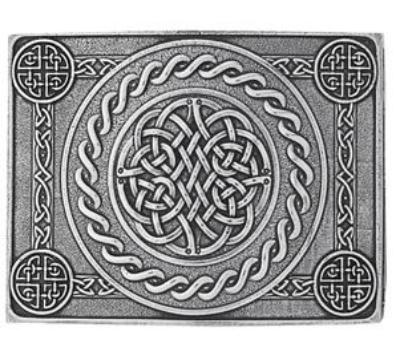 Celtic Knot Belt Buckle!
Beautiful pewter belt buckle, made in Scotland.
Only $39.00
If you would prefer to order by U.S. Mail, please follow the instructions below.
Thank You.
To Order
1. Download the pdf order form.
2. Open the order form with Acrobat Reader and print it out.
3. Then fill in all your information and mail it with check to:
Ellen F. Bolthouse
CFSNA Merchandise Manager
210 Primrose Drive
Clarks Summit, PA 18411
Phone 570-587-0232
Please call or email Ellen Bolthouse with any questions regarding merchandise.
Must have Acrobat Reader to view the order form. If you don't have it, download here.