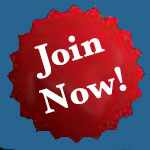 Membership Advantages
When you join CFSNA
you will receive….
• A lapel pin bearing the Clan Fergusson badge
• A laminated membership card bearing the Clan Fergusson badge
• Online access to The Society's quarterly publication "The Bee Line"
• A colorful membership certificate suitable for framing
• A directory listing members and giving pertinent information about the Society
• Association with persons having a common heritage
• Contact with Society members working on family histories
• Access to the Society's passworded collection of Clan Fergusson genealogical and historical information
• Membership fees and donations are deductible under Section 501(c)(3) of the U.S.Revenue Code
• New Membership and Processing fee waived if you join the Fergus(s)on DNA project
WOULD YOU LIKE MORE INFORMATION?
Click either here

or on the image to view or download "Clan Fergusson Society of North America; An Introduction and Invitation to Join"


Membership Eligibility
Persons, either male of female, who bear or have borne by direct line of descent any eligible name, or who can establish a resonable presumption of direct descent from an ancestor of eligilble name, are elligible to apply for membership.
Eligible names include Fergusson (all spellings); Fergie, Fergus, Fergushill, Fergussill, Ferrie, Ferries, Ferris, Farris, Forgan, Forgie, Grevsack, Hardie, Hardy, Keddle, Keddie, Ketchen, Kidd, Kiddie, Kydd, MacAdie, MacCade, MacErries, MacFergus, MacFhearguis, MacFirries, MacHerries, MacInlay, MacIrish, MacKadie, MacKeddie, MacKerras, MacKersey, MacKestan, MacKiddie, MacMagnus, MacTaver.
If your name is not listed, and you think that it should be, please let us know.