<table "border="0″ width="100%" cellspacing="0″ cellpadding="0″>
Rare Books
* Clicking an image will enlarge the image.
* Clicking a caption will open the book for viewing or downloading.
<table "border="0″ width="100%" cellspacing="0″ cellpadding="0″>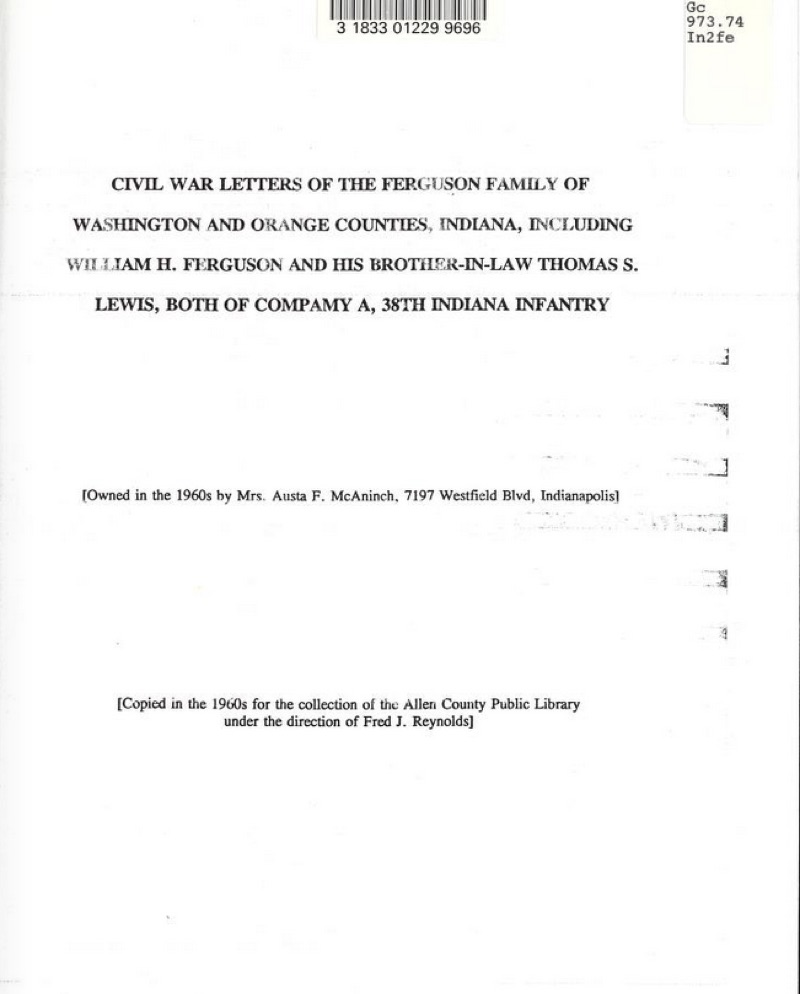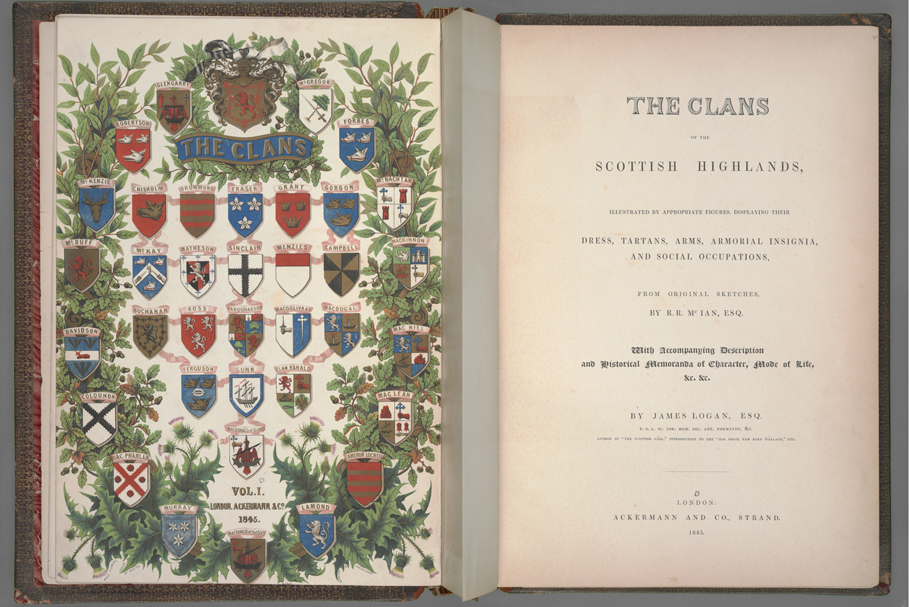 Civil War Letters of (a) Ferguson Family; Consist of scans of original letters; Publication Date UnknownLOGAN, J., & MCIAN, R. R. (1845). The clans of the Scottish Highland, illustrated by appropriate figures, displaying their dress, tartans, arms, armorial insignia, and social occupations, from original sketches. London, Ackermann and Co.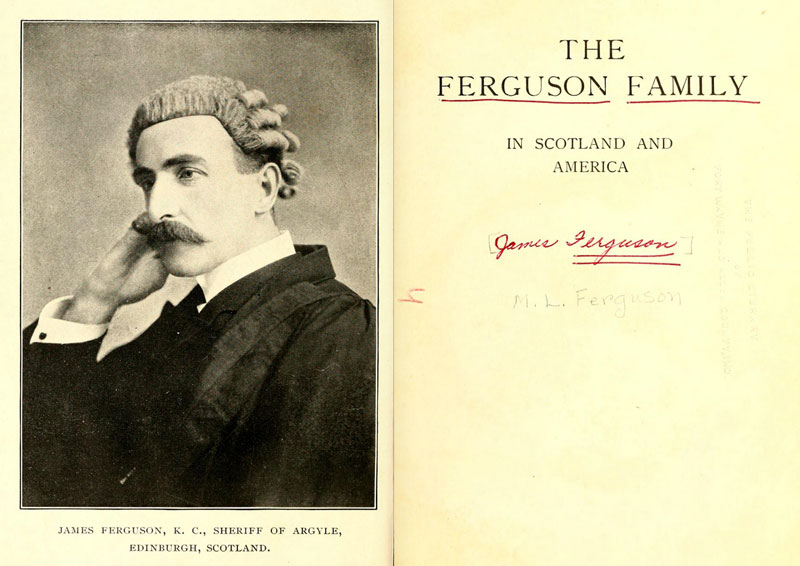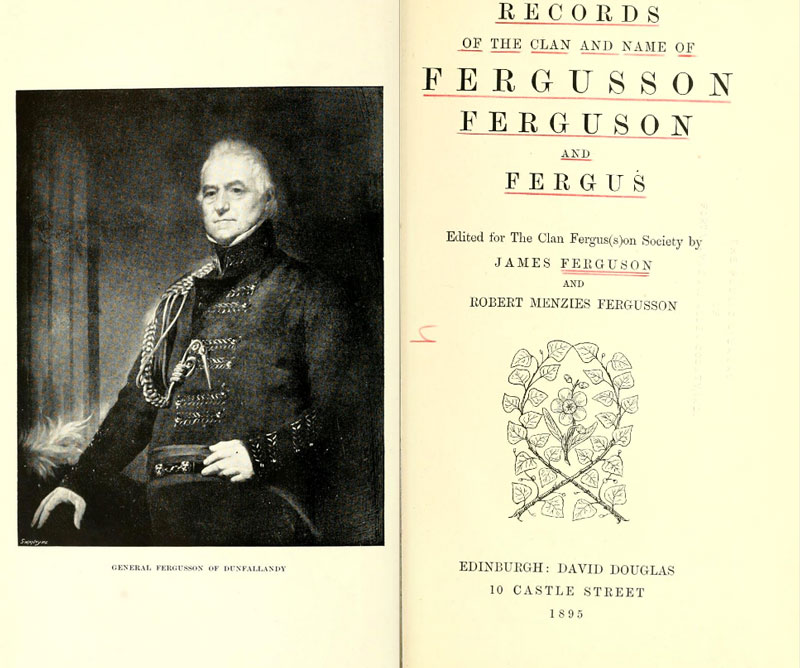 The Ferguson family in Scotland and America by Ferguson, Martin L.; Ferguson, James, joint comp; Published 1905.Records of the clan and name of Fergusson, Ferguson and Fergus; by Ferguson, James. cn; Fergusson, Robert Menzies, joint ed.; Published 1895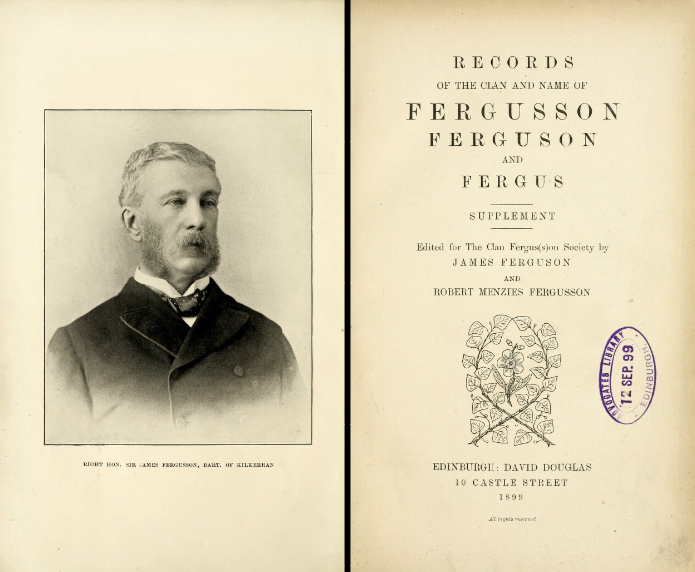 Edited for The Clan Fergus(s)on Society by James Ferguson and Robert Menzies Fergusson, Published; Edinburgh; David Douglas; 10 Castle
Street; 1899 Published 1910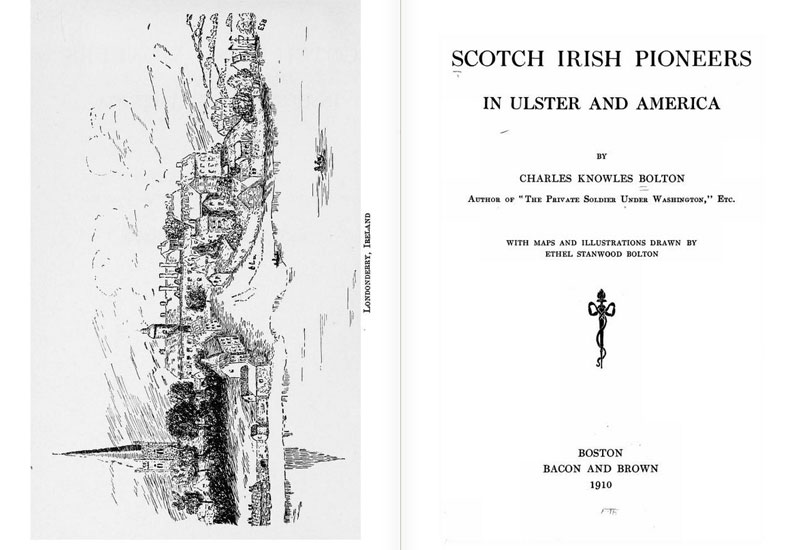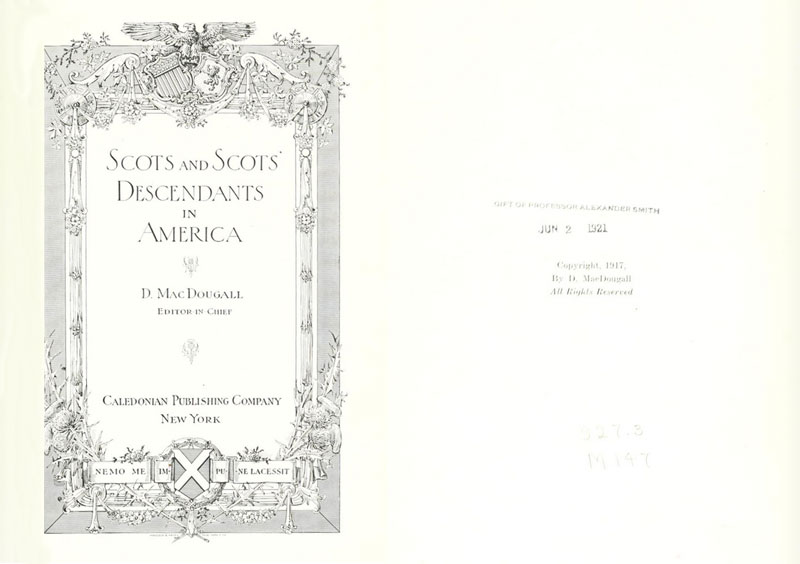 Scotch Irish pioneers in Ulster and America by Bolton, Charles Knowles; Published 1910Scots and Scots' descendants in America
by MacDougall, D. J. (Donald John); Published 1917
Concept and links courtesy of CFSNA IT Manager Marc Ferguson, et. al.